The Holls - 2007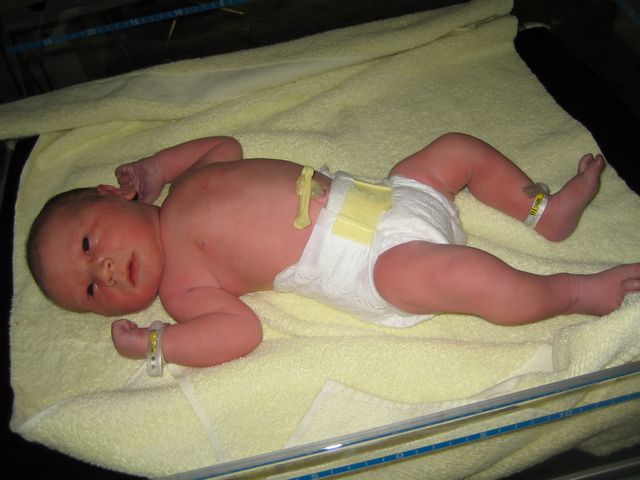 September 7 - Stanley is only an hour old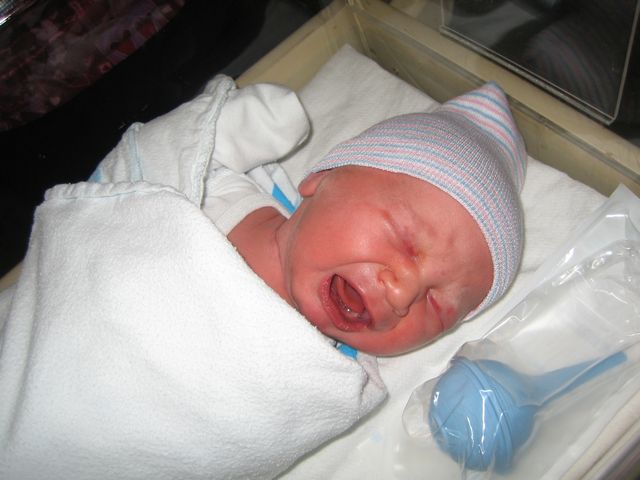 Full set of lungs on Stan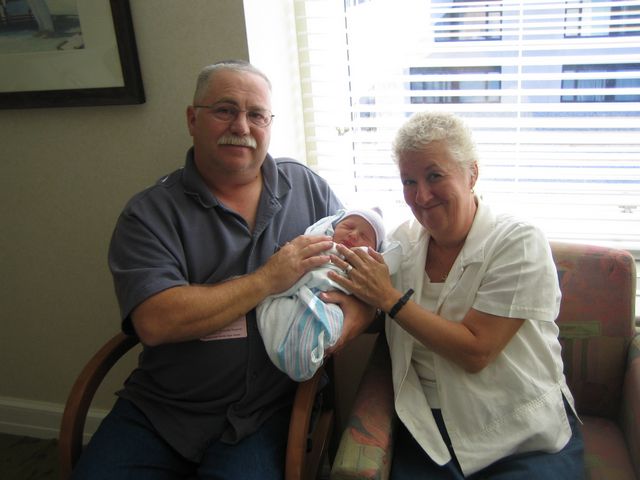 September 8 - Grandma & Grandpa T with Stan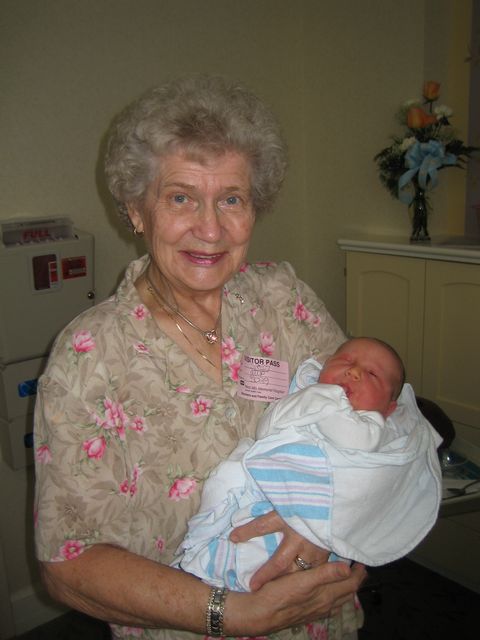 Stanley & Great-Grandma Hieronimczak (He's named after her late husband and his Great-Grandpa, Stanley Hieronimczak). She couldn't be more thrilled!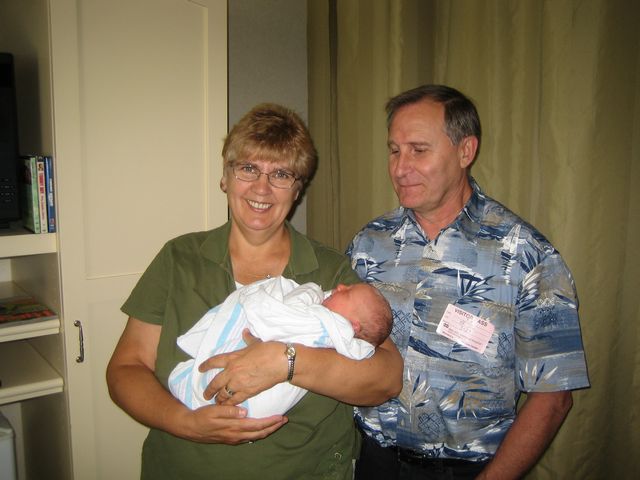 Grandma & Grandpa Holl with Stan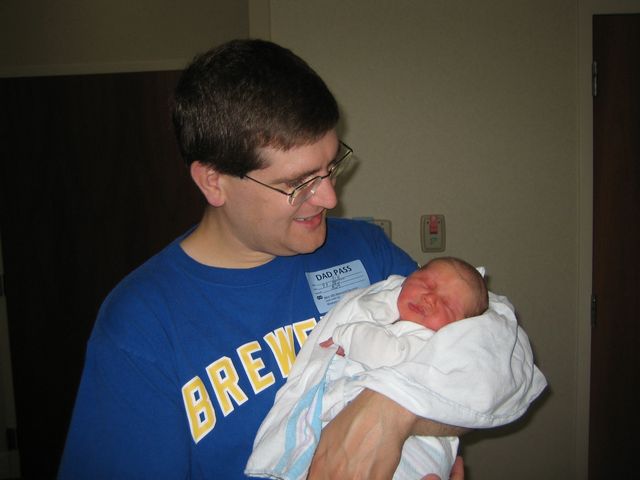 Dad with son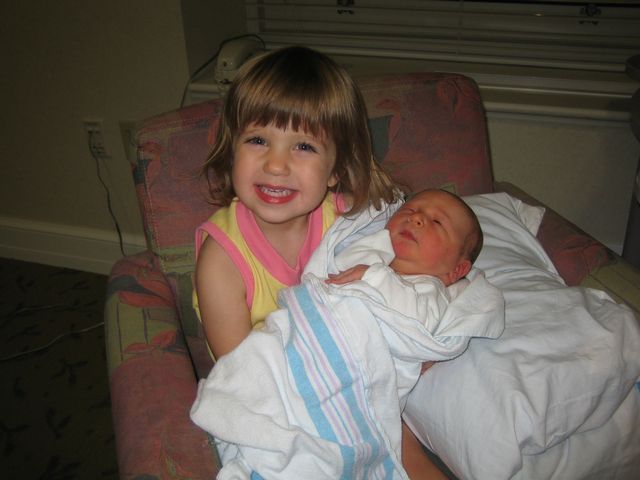 Sarah and her new baby brother!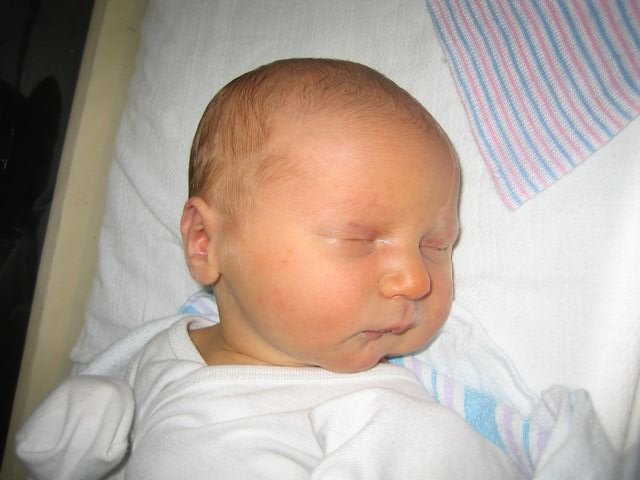 September 9 - Sleeping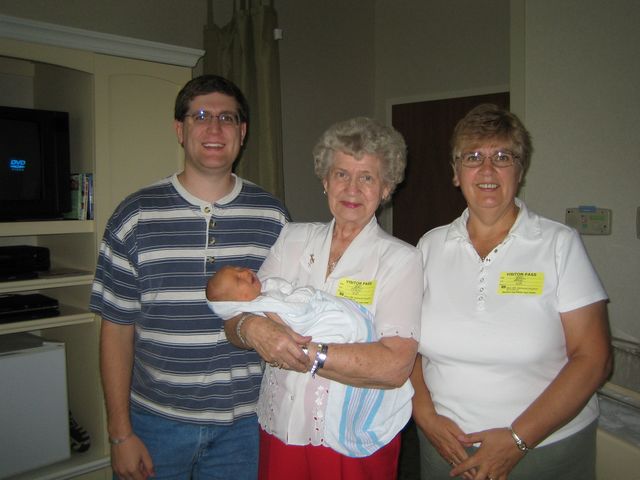 Four generations: Great-Grandma Hieronimczak, Grandma Holl, Daddy, and Stan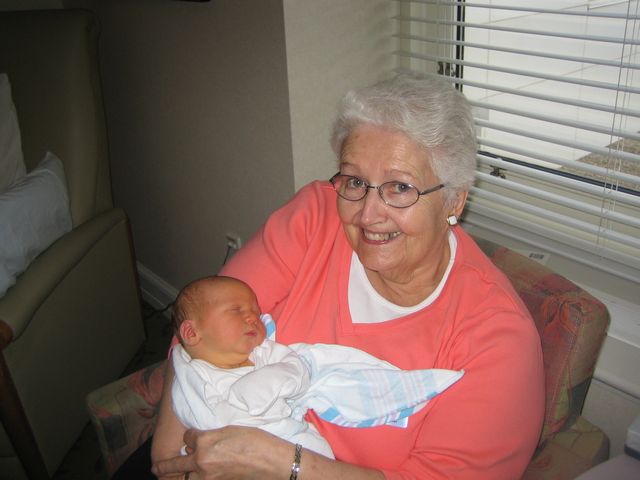 September 10 - Great-Grandma Moore and Stan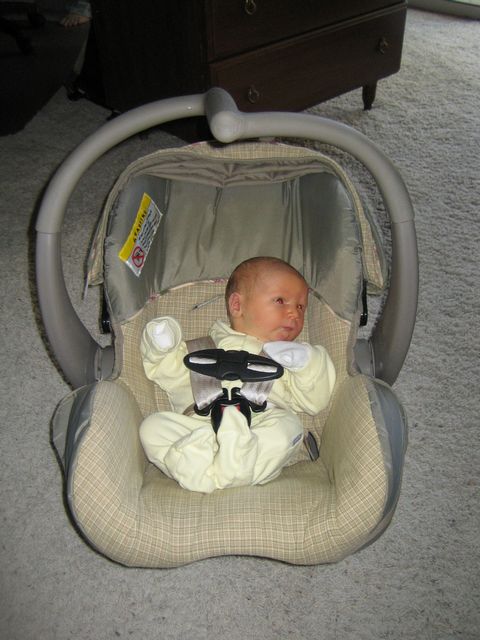 September 11 - Stan is home!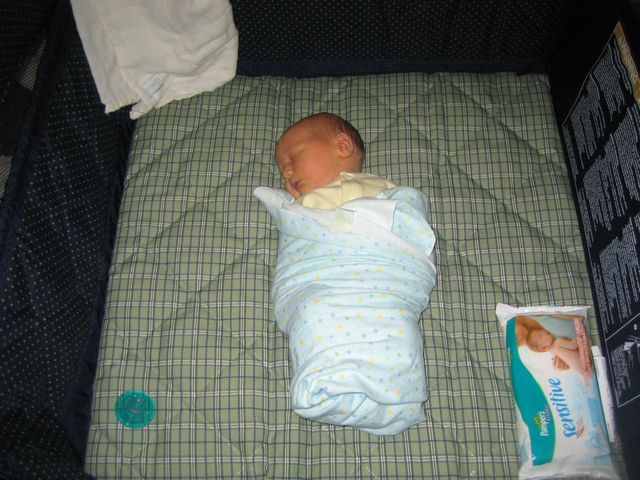 Stan is sleeping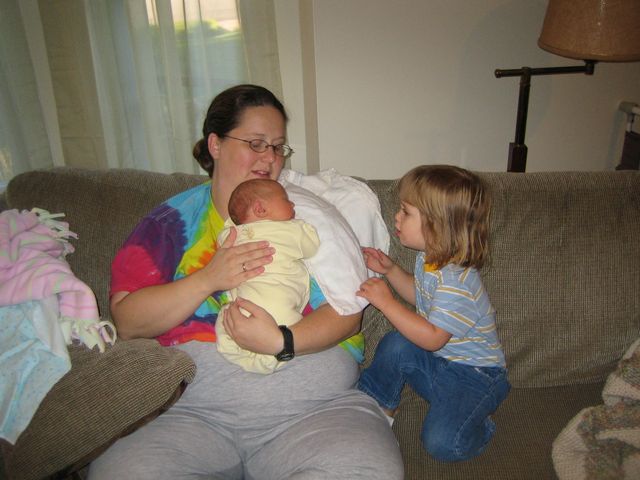 Sarah helping Mommy with Stan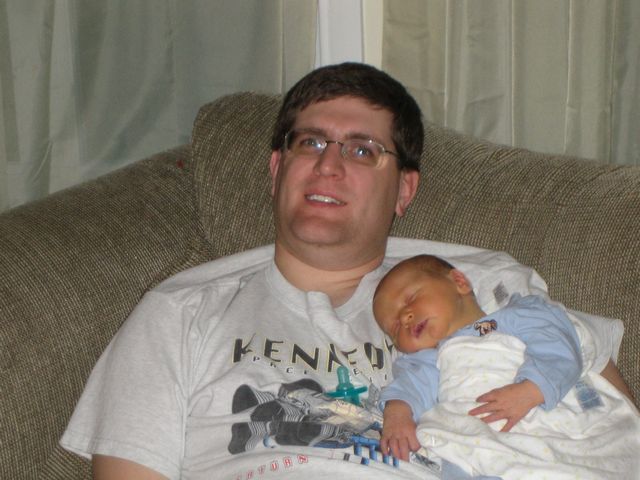 September 12 - Stan and Daddy are resting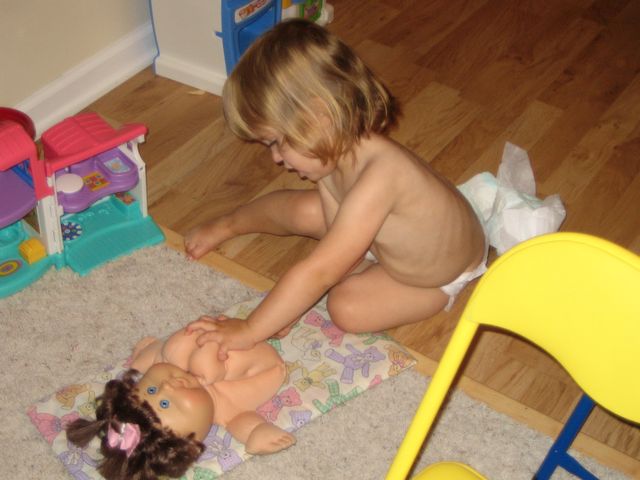 Sarah is learning to change diapers with "Baby Wendy"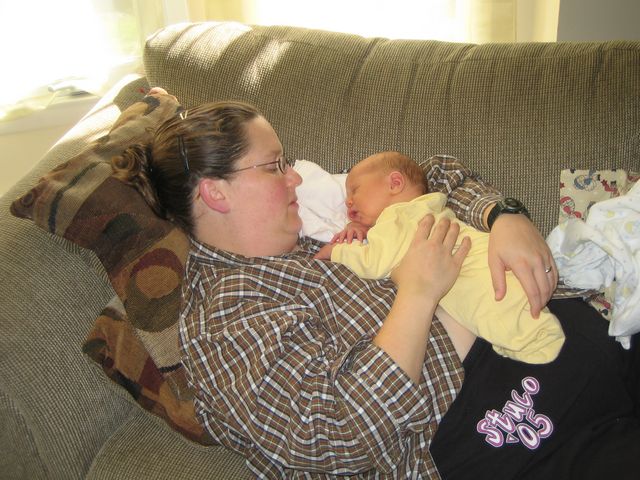 September 13 - Stan and Mommy are resting
September 19 - Sarah and Emily jumping on the couch!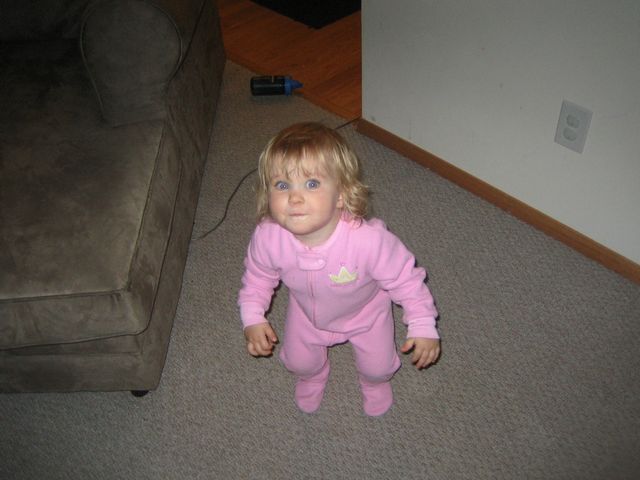 Katie's not a baby anymore!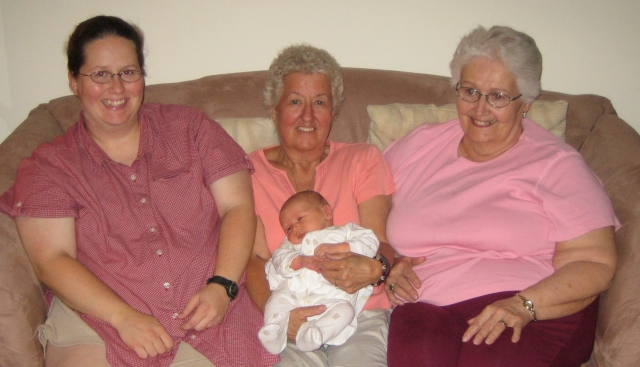 September 21 - Four generations: Great-Grandma Moore, Grandma Poodle, Mommy, and Stan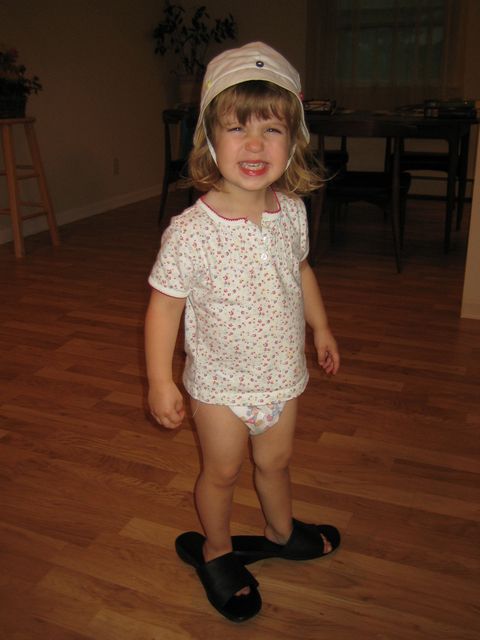 September 22 - Sarah loves dressing up!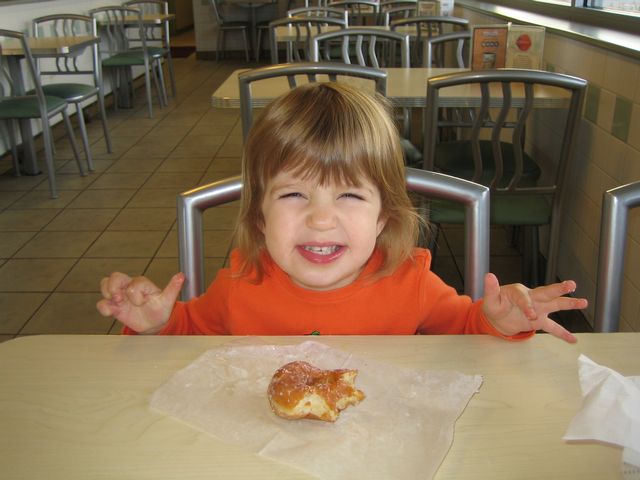 September 27 - Sarah at Krispy Kreme
September 29 - Stan sleeping at the Harvest Fair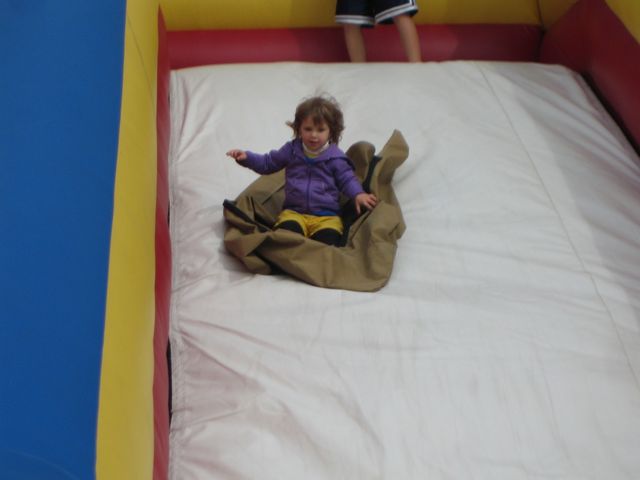 Sarah going down the inflatable slide at the Harvest Fair
September 30 - Stan's first bottle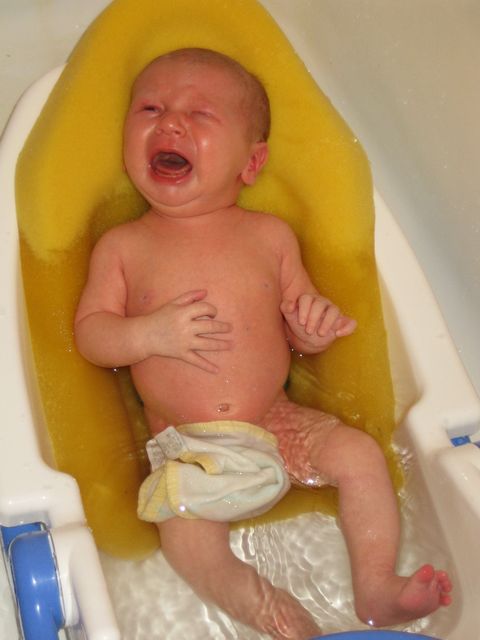 October 3 - Stan's first bathtub bath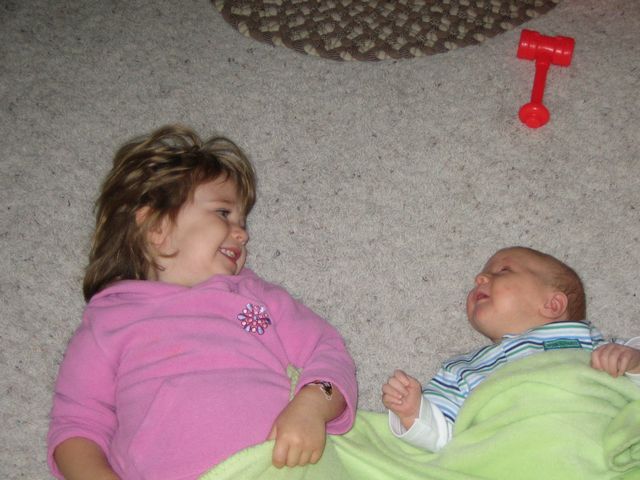 October 9 - Sarah playing with Stanley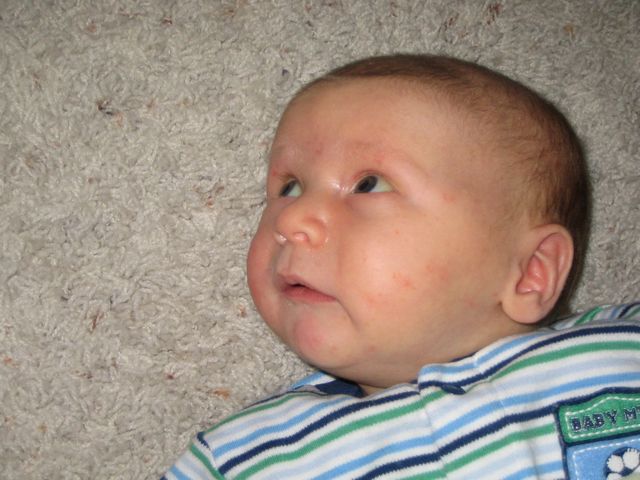 Stan's look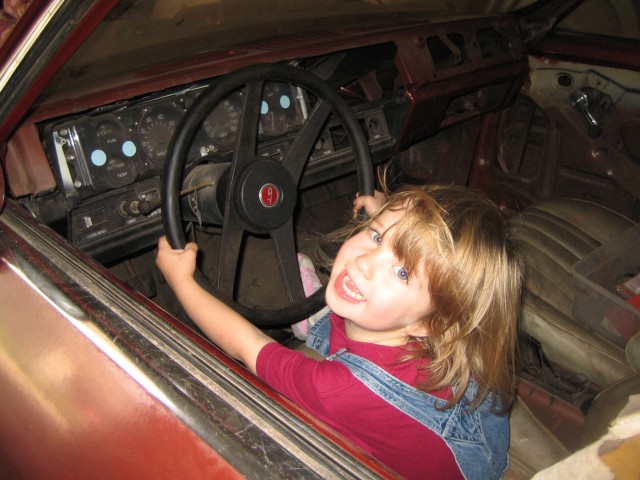 October 21: Eat My Dust - Driving Grandpa Holl's Vega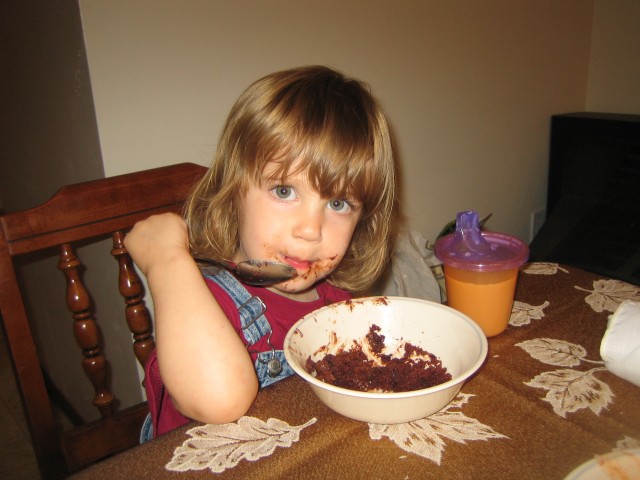 Tracy makes a mean chocolate cake!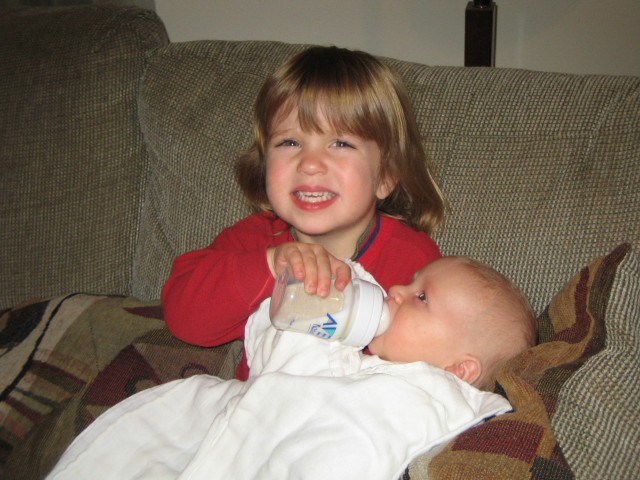 October 25: Big sister helping!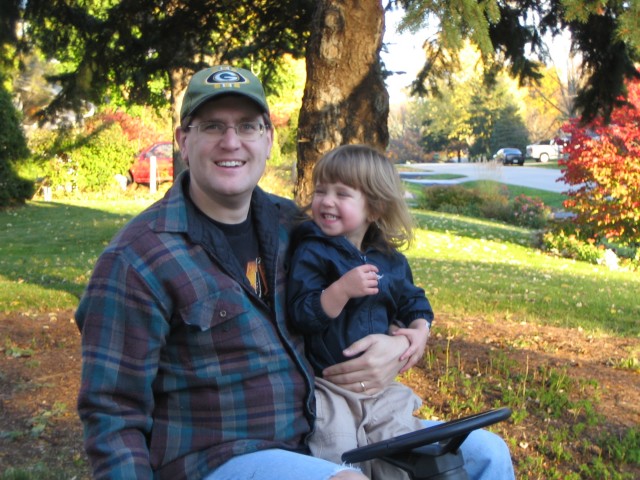 October 27: What's not fun about Daddy?
October 28: Trick or Treat!! Sarah wanted to be "pink"; so she's a ballerina!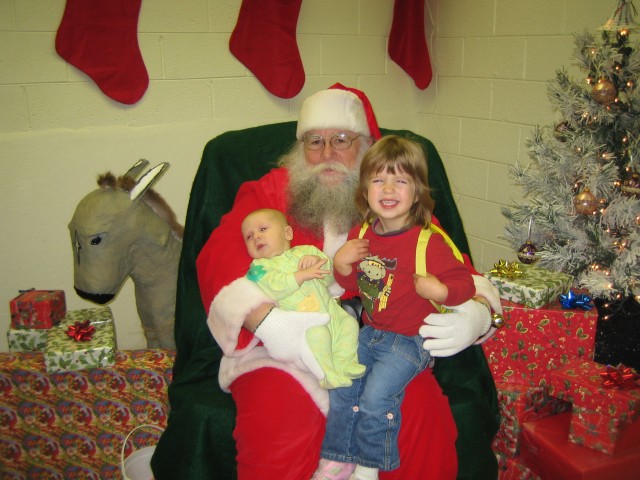 November 3: Cheeseburger! Happy to visit with Santa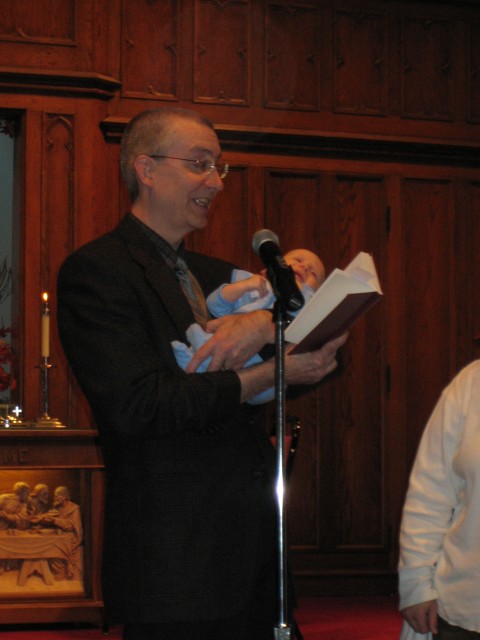 November 4: Stanley's Dedication (with Pastor Mark)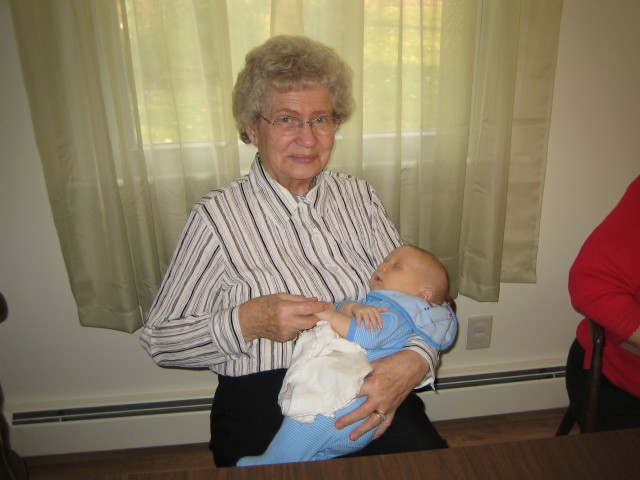 Post-Dedication nap with Grandma 'Miczak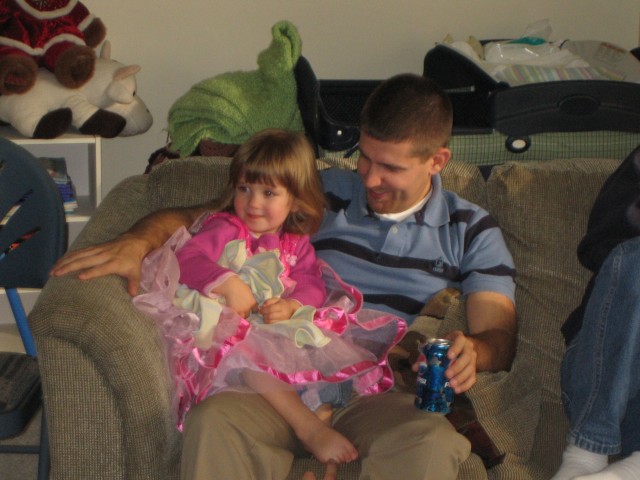 Hanging out with Uncle Steve (Sarah Outfit #2 of the day)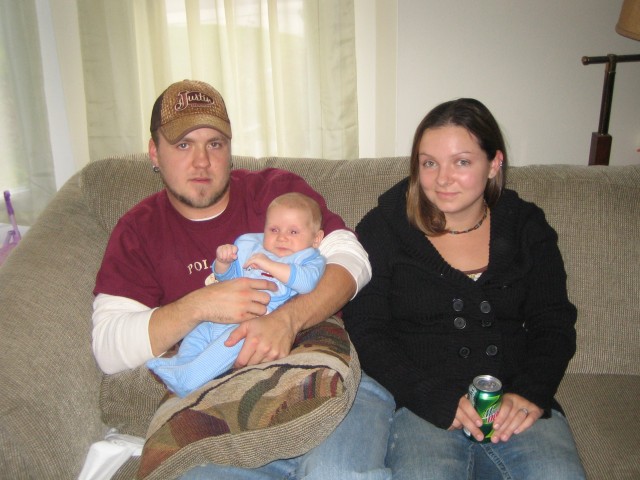 Stan with Uncle Justin and Aunt Chrissy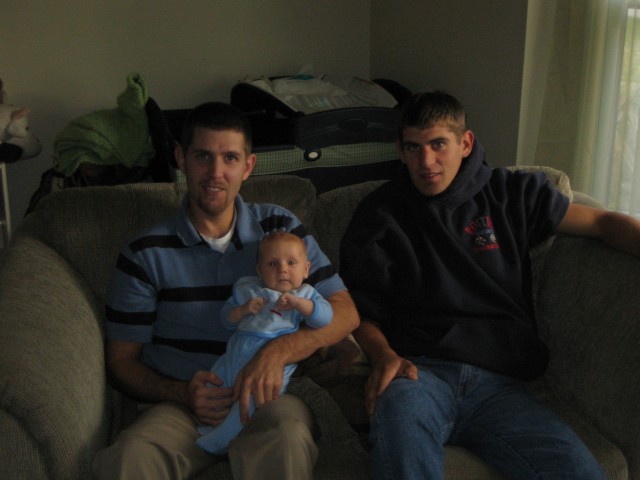 Stan with Uncles Steve & David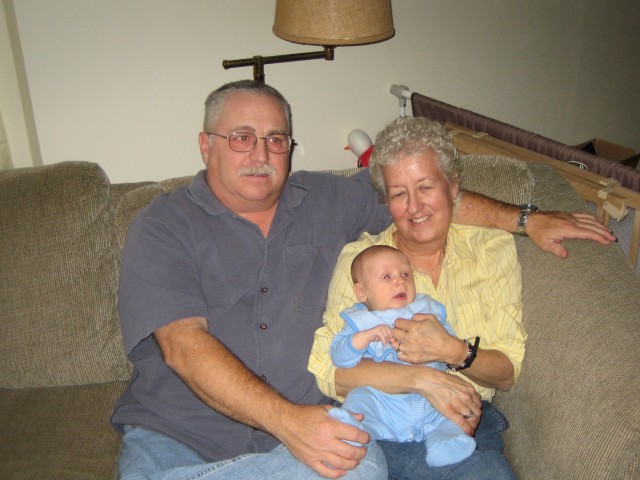 Stan with Grandpa T & Grandma Poodle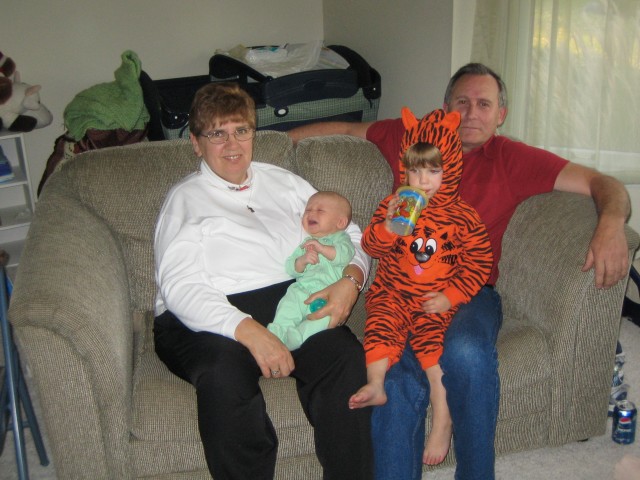 Stan &

Tiger Sarah (Outfit #3) with Grandma & Grandpa Holl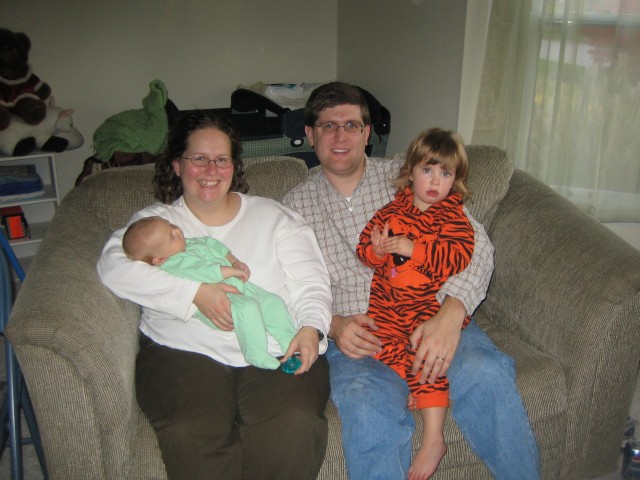 The (tired) Craig Holl Family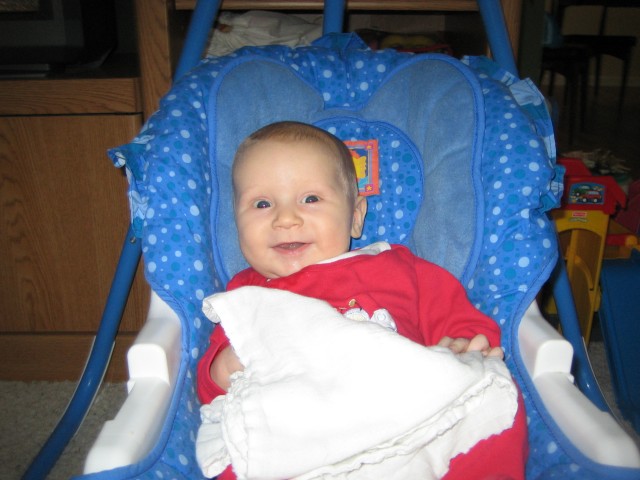 November 6: First Smile caught on film!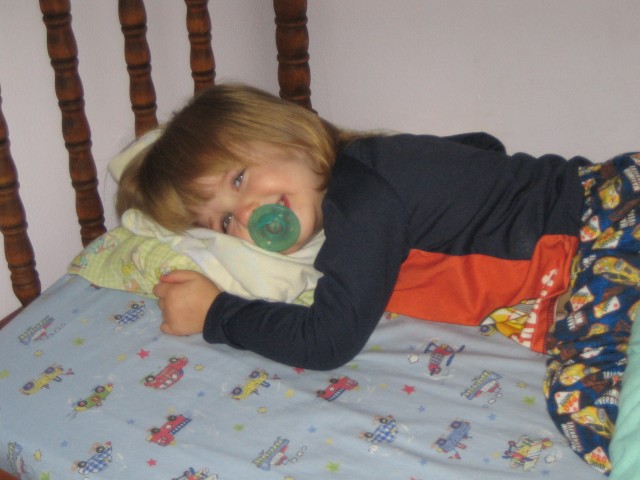 November 8: Sarah's last night with nuk - it "broke" the next day - darn!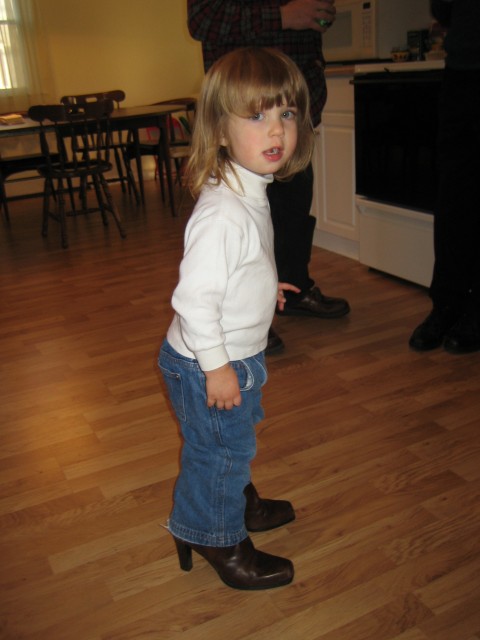 November 25: Sarah "shoe thief" Holl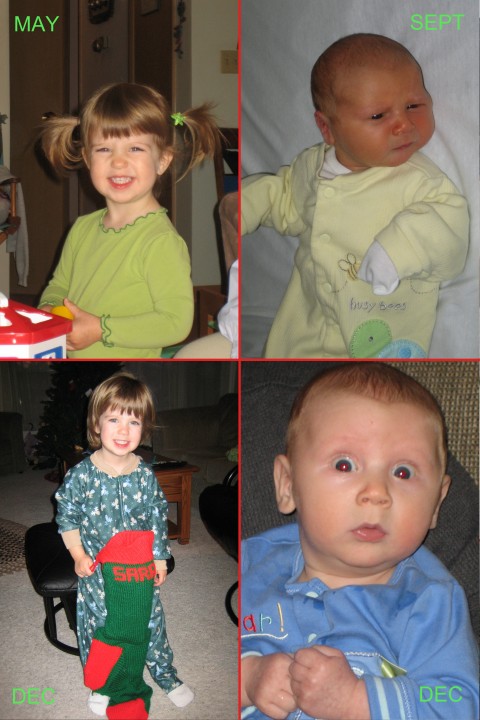 Christmas Card 2007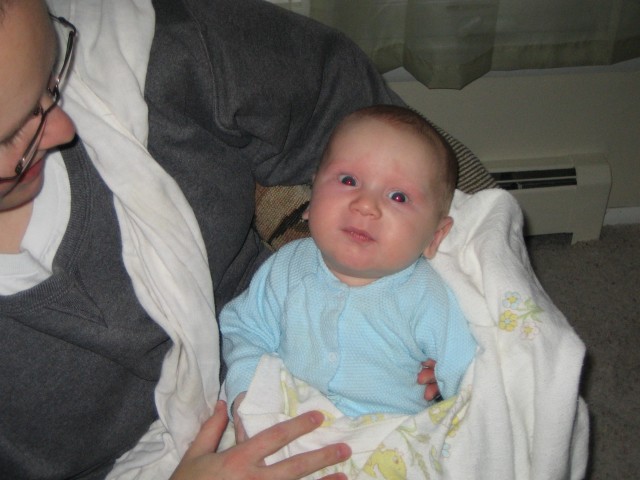 December 1: Dad! Why did you wake me up?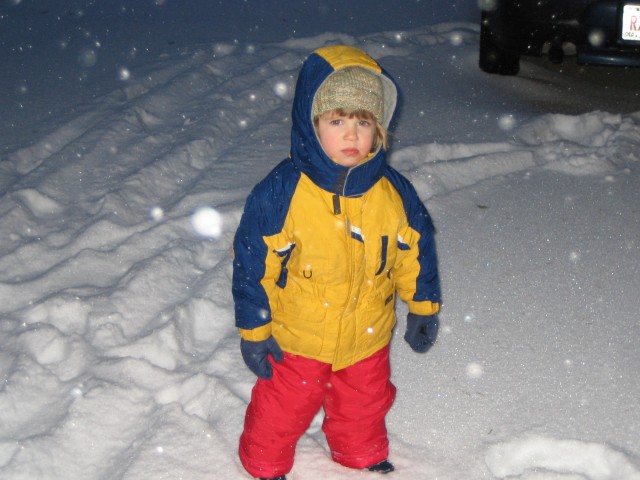 First snowfall! Apparently the novelty wears off.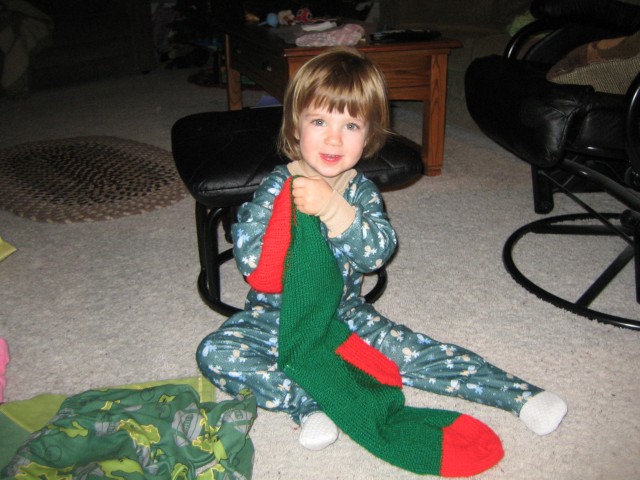 December 6: Ooooo..what else did St. Nick bring?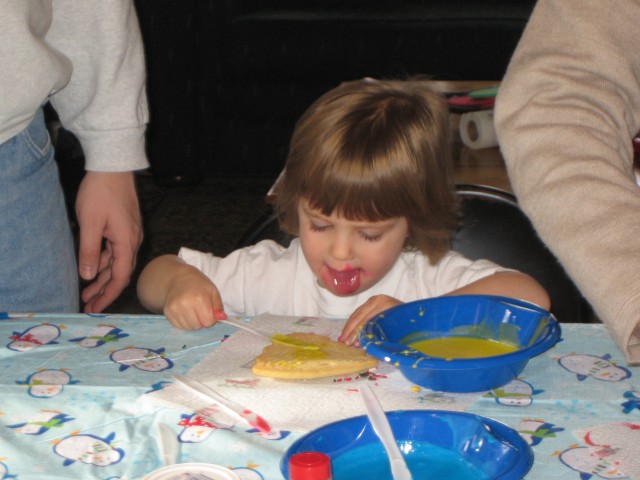 December 8: Cookie Decorating Picasso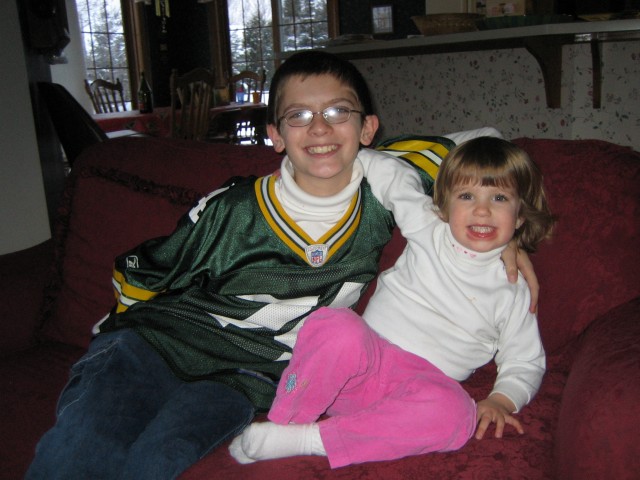 December 9: Buds - Cousin Nathan & Sarah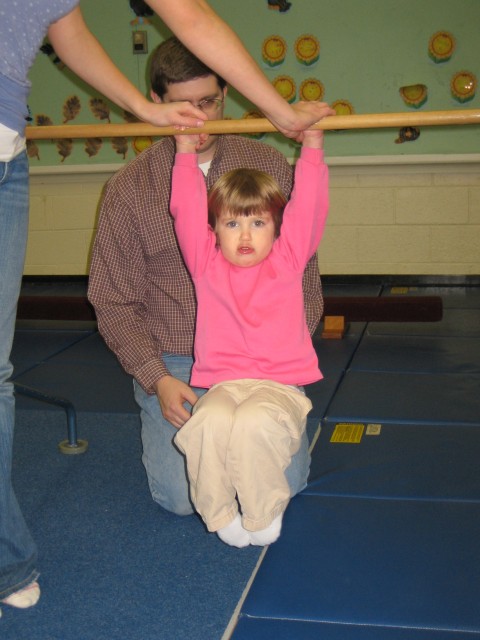 December 10: Sarah's last night of tumbling class - showing off for Mom
December 23: Thayer Christmas
"I don't want it to be Christmas!"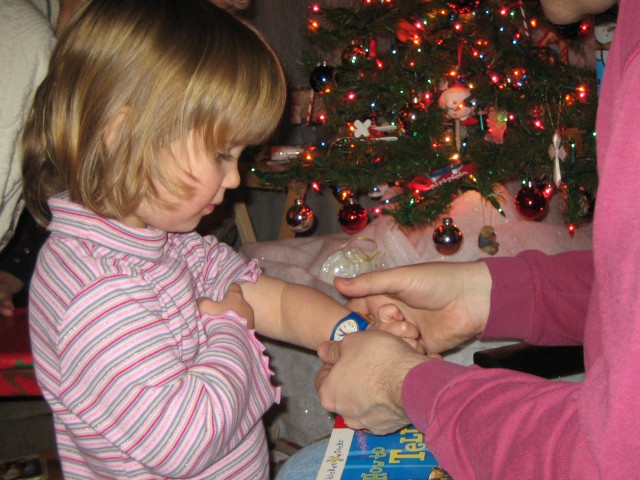 Cool watch from Uncle Buck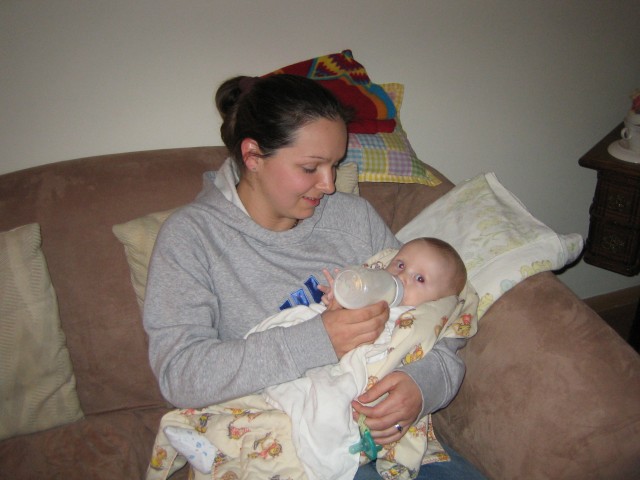 Aunt Chrissy & Stan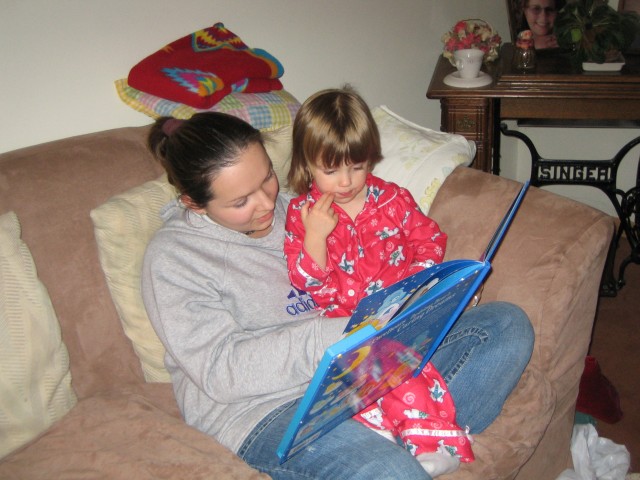 Aunt Chrissy & Sarah - Wow! Aunt Chrissy is good!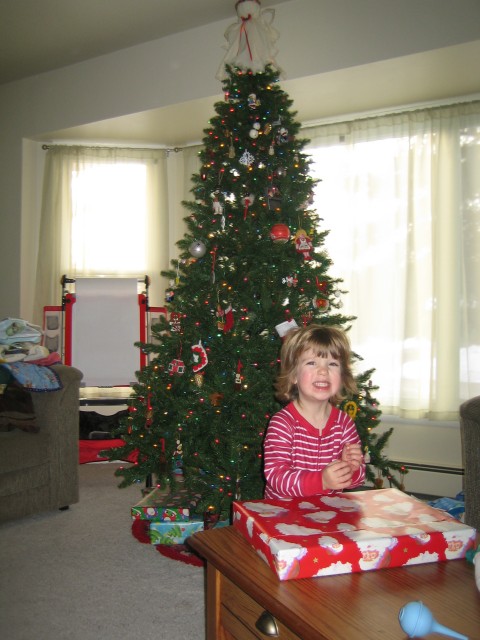 December 25: Yay!!! Christmas!!!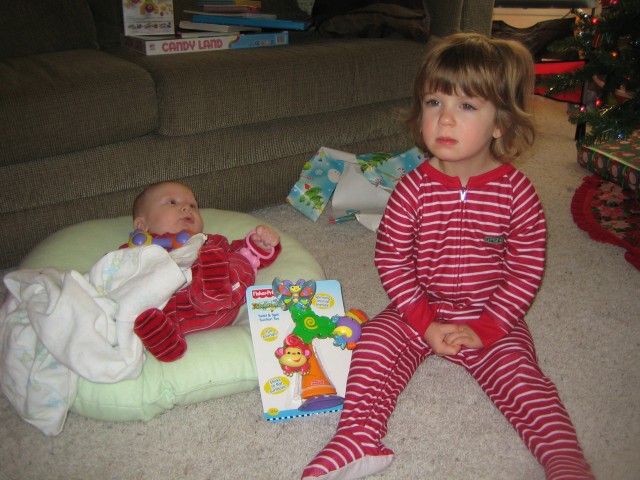 Let's take pause for a brief moment of silence.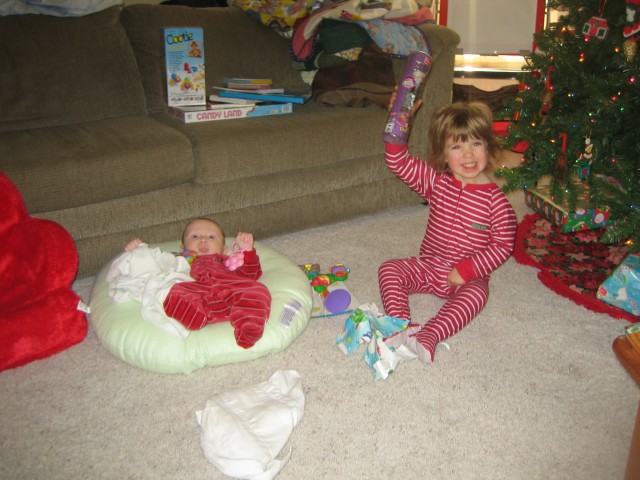 Now let's party!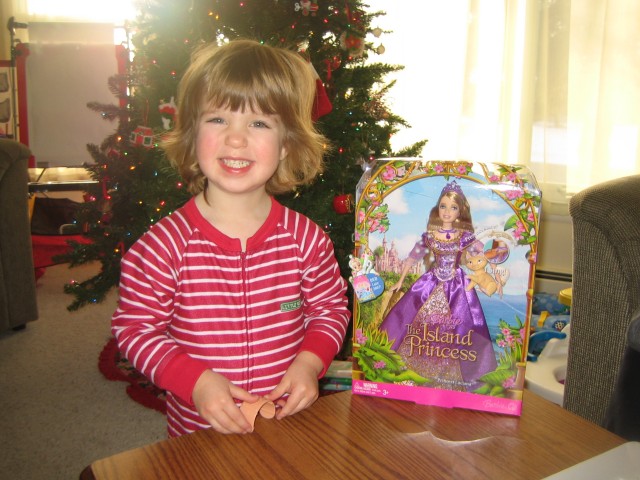 Very first Barbie! Thanks Cousin Anna!!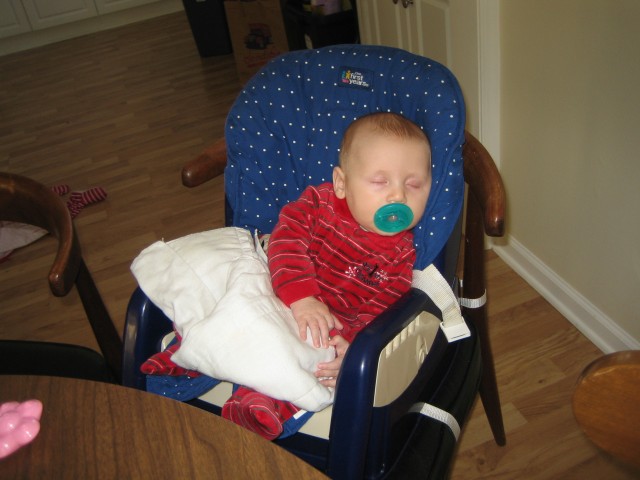 Phew - Christmas wears me out!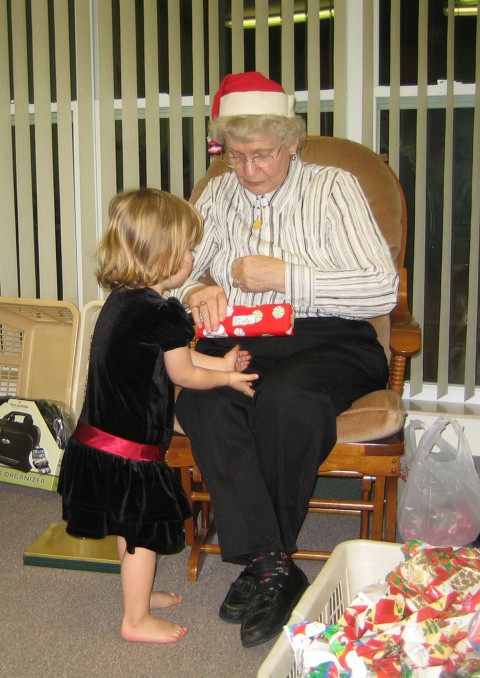 Sarah "helping" Grandma 'Miczak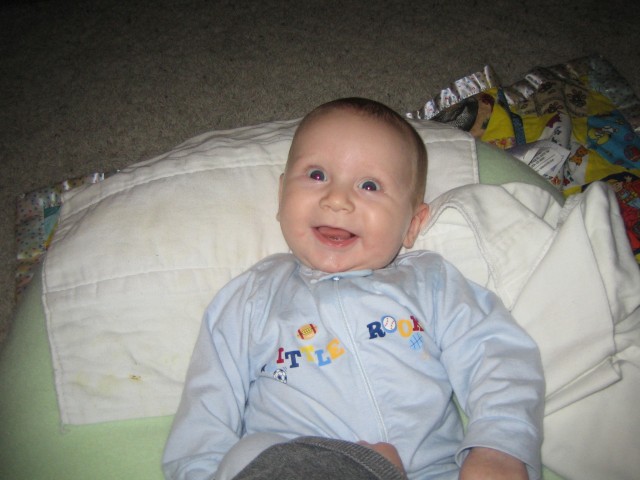 December 28: You're sooooo good-lookin'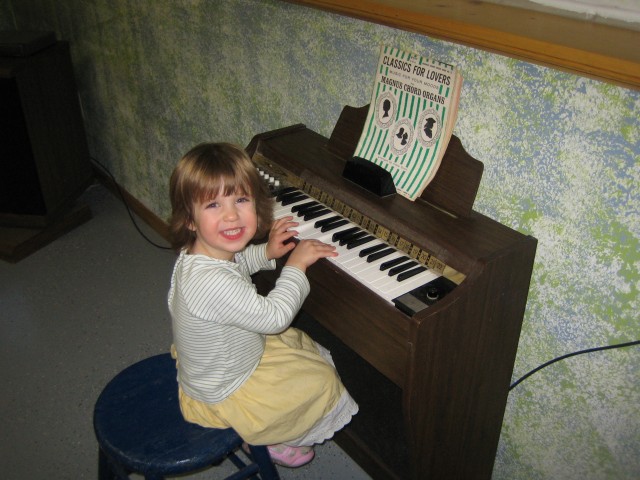 December 29: Moore Family Christmas
Sarah's rockin' out on keyboard!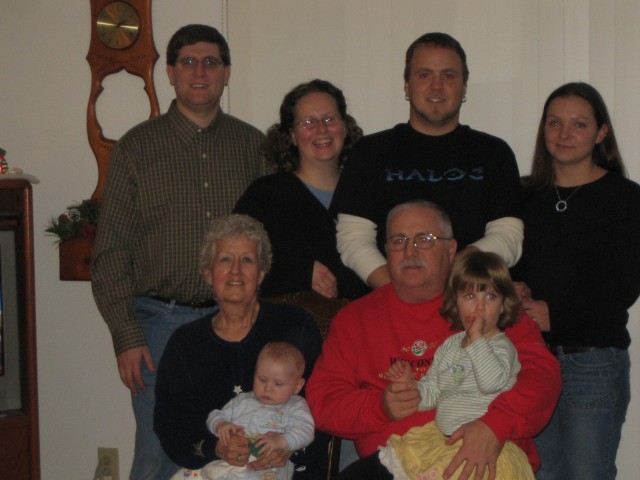 Thayer Family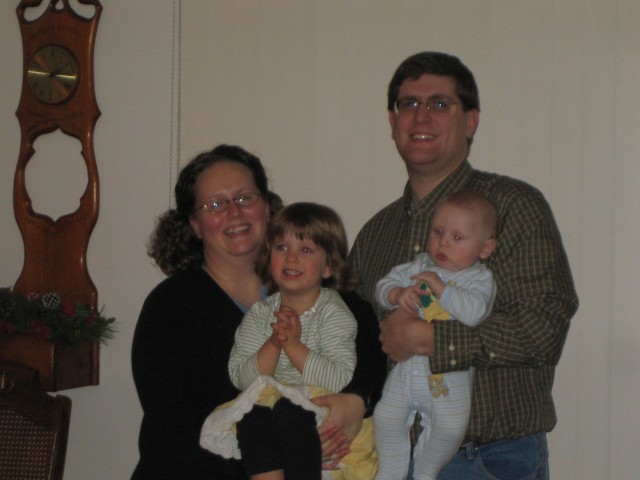 Holl Family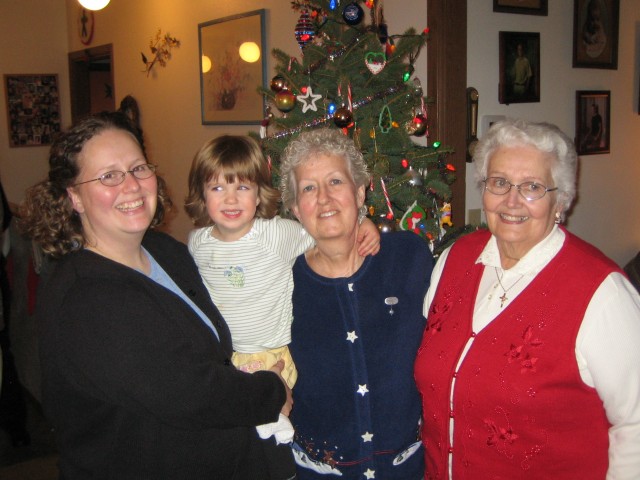 Mommy, Sarah, Grandma Poodle, & Great Grandma Moore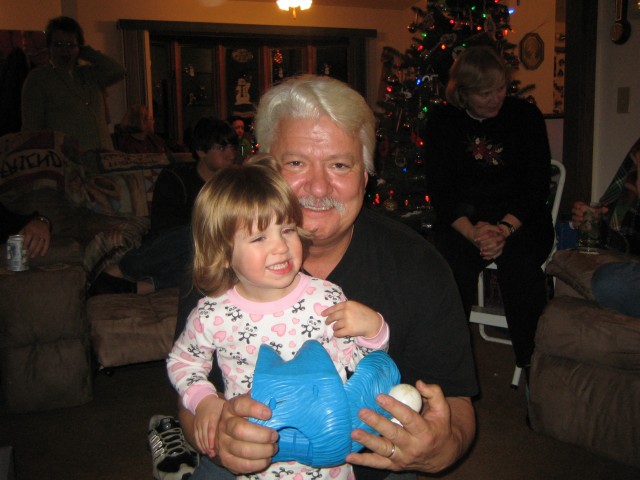 Uncle Fred & Sarah (& Cookie Monster)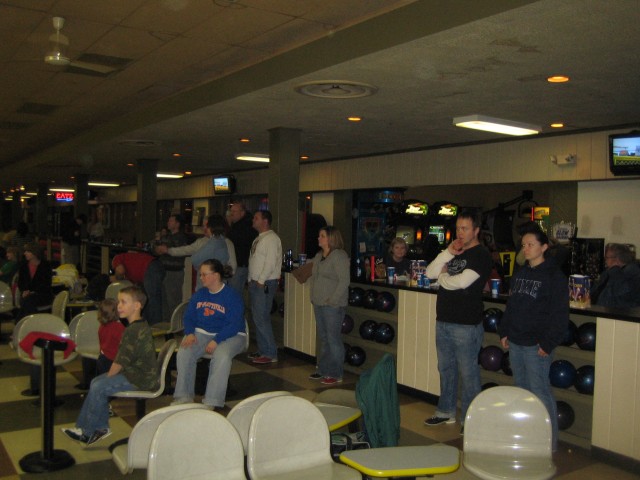 December 30: Moore Family Bowling (First Annual?)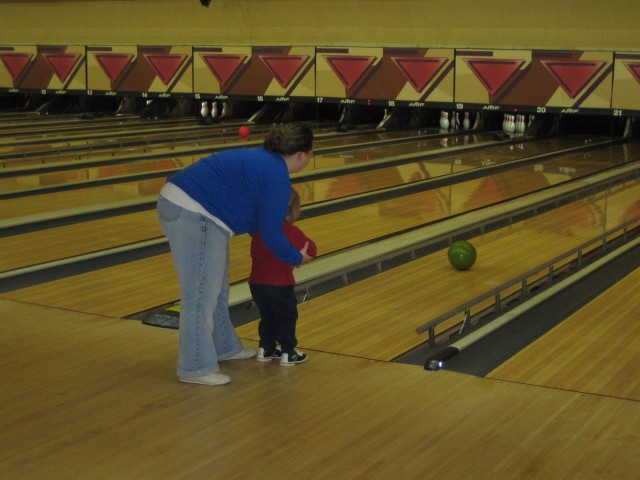 Sarah & Mommy lighting up the lanes!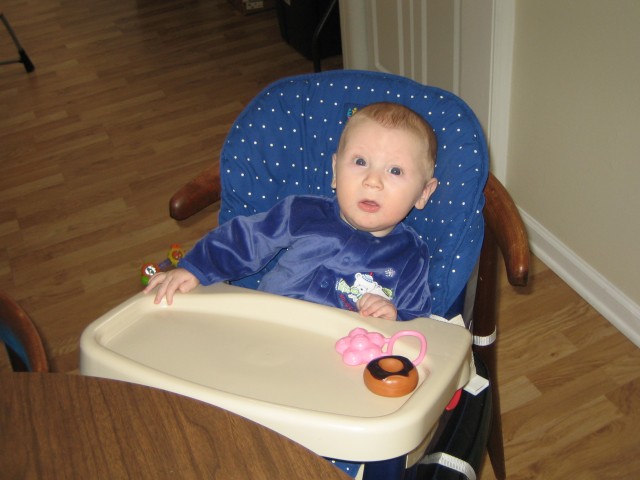 December 31: I don't think I'm going to make it until midnight!